So you're planning your wedding day… congratulations!
Dreaming of an intimate elopement, just the two of you on a flower filled terrace overlooking the River Arno in Florence? Or perhaps a simple renewal of vows in a rustic olive grove, or a lavish and extravagant affair in a Renaissance castle surrounded by friends and family?
Choosing Charisma as your wedding planner in Italy is the first step of the journey towards making that dream become reality.
Whether you are looking for a civil, religious or symbolic wedding, a blessing, renewal of vows, or a commitment ceremony of any kind, we promise you a unforgettable personal experience and a magical wedding day to remember for the rest of your lives.
For a breath-taking setting in the most beautiful of Italian surroundings, choose the backdrop for your wedding day in Italy from our handpicked range of stunning locations. We are constantly researching beautiful properties, so not all our venues are featured here. Don't see quite what you want? Just give us a call today!
About us and our work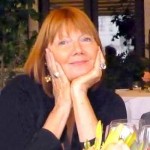 Annie Peacock

Your Personal Wedding Planner and Celebrant in Italy